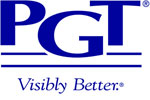 PGT Industries, founded in 1980, is a leading manufacturer of custom windows, doors and patio rooms.
In the early 1980s, PGT focused its operations on aluminum vinyl-glazed windows, which were used as porch enclosure systems. By 1987, PGT was manufacturing its first line of glass windows marketed under the name PGT (Progressive Glass Technology). And, by 1988, the company had added tool and die making and injection molding to its manufacturing capabilities, allowing it to keep pace with the company's tremendous growth while ensuring its high standards of product quality and service.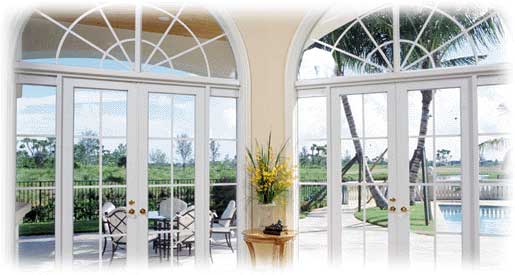 The desire of northern customers to experience the outdoors year-round led to the development of PGT's NatureScape Patio Room in 1991. This custom- designed, pre-engineered room addition combines either vinyl-glazed or aluminum windows and doors with insulated wall, roof and floor panels. In 1995, an all season option including vinyl-framed windows and doors was added to this product line.
After the devastation of Hurricane Andrew in 1992, the company aggressively began research and development for a window and door product line that would meet Miami-Dade County code requirements - some of the strictest building codes in the nation. PGT's efforts to provide consumers with safety and security resulted in the 1996 premiere of the WinGuard Impact-Resistant Windows and Doors product line.
Always looking for ways to help their distributors and dealers, PGT, in January 1999, created the Virtual Home Remodeler. This exclusive software program allows dealers to demonstrate how a home will look once a PGT NatureScape Patio Room has been installed, allowing for creativity as well as providing estimating and ordering efficiencies.
PGT Industries, a privately held company, employs over 1,000 at its 420,000 square foot corporate headquarters, manufacturing and delivery fleet facility in Venice, Florida, and sells through a network of authorized dealers and distributors. The company's total line of custom windows and doors are now sold throughout the U.S. and a growing international market, which includes the Caribbean, South America and Australia. Sales totaled $120 million in 2000. PGT's product line includes PGT Aluminum and Vinyl Windows and Doors; WinGuard Impact-Resistant Windows and Doors; NatureScape Patio Rooms; and Eze-Breeze Sliding Panels.